CWEnder Junko Eccles asked if her friend,
Patra Ichida (look here)
, could copy photos from my blog featuring Kristen Southworth (look
here
and
here
) for her readers in Japan. Of course I said yes, and following is what Petra's post looks like in Japanese. Kristen said she, Lucille, and the chickens are tickled pink to be internationally famous!
It has been brought to my attention that depending on the type of computer you use, some of you may not see this post in Japanese but in strange number and letter boxes.
2012/7/26 木曜日
オーガニック野菜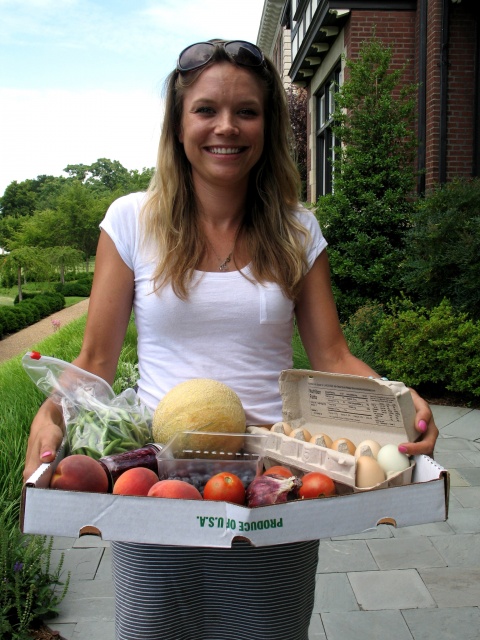 こんなに可愛い女性が作って配達してくれる野菜をセントルイスの友人は享受しているのだそうです。アメリカは猛暑だったので35度が凌ぎやすいのだそうです。そんなものかもね。
ご主人とイリノイ州の農場でオーガニック野菜と卵を作っている都会育ちの方だそうです。
これから猛暑になる日本を心配してくださってます。
湿気がなければ未だ凌げるけれど、熱中症は家の中で起きるそうなので用心しないと・・・
もう一枚添付されていた農場の出来事!牛さんとニワトリ達
こちらは生まれたばかりの子牛さんがニワトリと一緒の図だそうです。
順子さんが「かわいいでしょ?」と嬉しそう。
子牛なんか見て「おいしそう」と思ってしまう悪い隠居ですが、ほんとに可愛い。
リタイアして屋上で草花の手入れをしてる彼女も幸せそうでうれしい。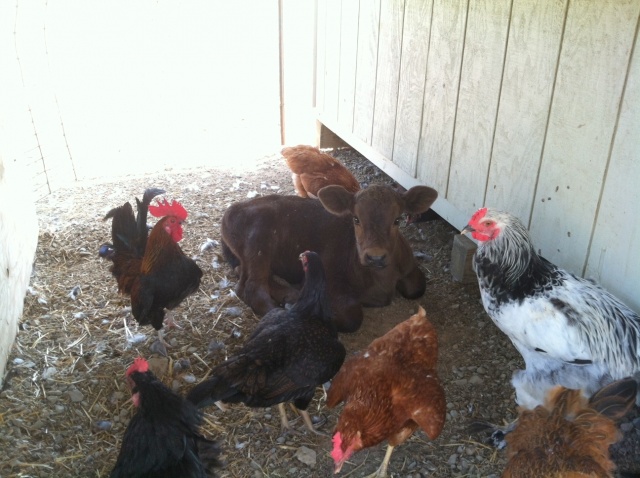 手紙には牛小屋ができるまでの同居生活だそうですよ。
コメントは受け付けていません。